Partnerships play a vital role in the success of any event and the Office Solutions IT Pipeline Challenge is no exception. We are extremely excited to be working with the below partners to bring you this year's event. If you'd like more information on how your company can get involved please contact us - partnership packages start at $1,500.
Office Solutions IT are our 2021 Naming Rights Partner, and have been supporting the ride since its inception. James Sutherland and his team are dedicated to providing responsive and dependable IT support. At Office Solutions IT the support service is innovatively structured so that clients have an experienced and dedicated IT manager backed by a strong and knowledgeable support team. With a culture of consistent and professional communication clients are provided with a proven service that looks after their IT needs on a daily basis. Whatever stage of business they are in, Office solutions IT work with all stakeholders to ensure that their time is free from the "IT headaches", so that they can focus on what they do best.

We here at Youth Futures have benefited from the IT support and expertise that Office Solutions IT provides to its clients for over 10 years. Office solutions IT offer a range of IT support options that can be tailored to your needs, and we often joke with James that while his team are experts at talking IT and Geek, they also speak English which makes supporting staff that literally have no idea when it comes to IT so much easier.


Pipecraft Pty Ltd is a specialist pipeline construction and engineering contractor based in Western Australia servicing Australia and PNG. Pipecraft provides a range of services including project management, engineering, pipeline construction, pipeline maintenance, mechanical support and equipment hire. Pipecraft's mission is to be the Australian leader in pipeline construction using old school pipelining with modern systems in order to maximise value for their customers through quality workmanship, integrity, reliability and exemplary safety performance.
In 2020, Pipecraft expanded their fleet of pipeline construction equipment and successfully completed their largest project to date in the Pilbara region of Western Australia.
The team are based in the Perth hills and are proud to support the Youth Futures mission through the Pipeline Challenge.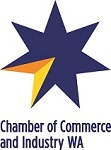 If you are in business and have not heard about or used the Chamber of Commerce and Industry Western Australia (CCI), you really are missing out on a one stop shop designed specifically for you. CCI can provide support and expertise around employee relations and safety, training and workforce development, industry development and a whole range of other services.

They can support you with industry specific training, apprenticeships, business improvement, recruitment services, migrant work visas, workplace safety and more. Just visit their website and you will be amazed at the level of support available to business and industry. Being a CCI member is like having a team of business and industry experts in the office next door and if on the rare occasion they cannot help you, we're sure they will point you in the right direction.

Beyond Bank is one of the largest 100% customer-owned banks in Australia. With branches in Western Australia, Australian Capital Territory, South Australia, New South Wales and Victoria, Beyond Bank offers a range of personal, business and community banking services, wealth management and financial planning solutions to more than 250,000 customers.
In addition to being a longstanding supporter of Youth Futures, Beyond Bank proudly partners with over 4,000 not for profit organisations nationally by providing quality banking services, grants and volunteering. Through these partnerships, the team at Beyond Bank strongly believe they can help to develop a more prosperous, sustainable and successful community.
With seven branches across the Perth metro area and award-winning mobile and internet banking solutions, Beyond Bank can assist you with a range of services, including Personal banking, Home and personal loans, Financial Planning, Insurance, and Business Banking.

Reliance Auditing Services is a specialist auditing services firm with offices in Perth, Western Australia and Melbourne, Victoria. The firm was established in 2009 by Naz Randeria and is 100% Australian owned and operated. They provide the highest level of service to our clients by assigning qualified people with expert knowledge and experience. Their audit experience extends over a wide range of SMSF funds, businesses and organisations, from not-for-profits to medium sized companies in the industrial, consumer, retail space.="https:>
In a recent ATO review of the Top 100 SMSF Auditors in Australia, only 10 SMSF Audit Firms were pound to be fully compliant and quality assured by the ATO. Reliance Auditing Services was proud to be in the Top 10 List and be recognised as a leader in quality audit practices.

SRG is one of Australia's leading corporate, small business and non-Government insurance broking firms. They offer a professional, highly personalised service and tailor insurance plans to suit individual requirements, as opposed to taking the one-size-fits-all approach.

SRG believe that insurance doesn't need to be complicated and work with you to ensure it isn't. They'll examine your risk profile, identify any gaps in your cover and then design a specific insurance program to suit. They'll eliminate the jargon to explain the different products available and use their experience to recommend the ones that will provide exactly the right amount of cover. Then they'll use the buying power of AUB Group to provide superior policy wordings and save you money on your premiums. As the insurance brokers for Youth Futures and the Pipeline Challenge we can vouch for this!

Scarboro Toyota offer a one stop destination for all your automotive needs. Whether you are after a new or pre-owned vehicle, vehicle servicing, Toyota genuine parts and accessories, finance and insurance, or vehicle protection systems, their aim is to make your experience a pleasurable one. Recognised as one of Perth's largest and most innovative Toyota Dealerships, Scarboro Toyota employs over 150 highly trained and experienced staff to ensure that you receive the level of service and exceptional guest experience you would expect. Visit them at 297 Scarborough Beach Road in Osborne Park.